Let's say you are a property manager for a commercial office building. You're constantly getting interest in businesses wanting to rent out space for their growing business, but you're worried about the appearance and condition of the building when clients come to visit. You don't have to stress anymore with 24 7 Building Maintenance!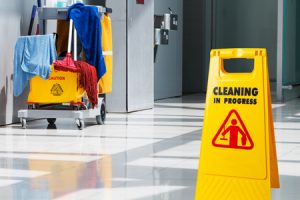 What We Have to Offer
At 24 7 Building Maintenance, we can provide management of the cleaning and maintenance of your commercial building. From repairs to general cleaning and maintenance, we can provide timely tasks on a regular schedule, so that you won't have to worry about minor problems in your building. These problems can lead to major problems if not taken care of right away. Having us around will allow you to focus on the main aspects of your business, rather than worrying about maintenance issues with you building.
We will provide you with property inspections, scheduled maintenance tasks, emergency response to spills and floods, building repairs and maintenance covering all trades and skill levels, safety and systems inspection, testing and reporting, complete reporting on every project or repair, and asset value enhancement planning and implementation.
The Benefits of Outsourcing
We have the expertise and experience to get the maintenance tasks done without you having to worry about any issues. If you're wondering about all the benefits of using us as the outsourced building maintenance company, check out our blog post about it!
24 7 Building Maintenance
At 24 7 Building Maintenance, we provide janitorial, facility, and residential services for maintenance in the Los Angeles area.  We provide specialty cleaning and restorations for all our customers and their needs.  If you're in need of building maintenance services professionally done, contact 24 7 Building Maintenance at 818-886-6510 to learn more about how we can turn your space into the clean professional look you want, while eliminating toxic chemicals and waste.