Living in a clean space is essential for a stress-free life. If you live in an apartment complex, you're expected to clean your own apartment, but you also expect to enter a clean building. When deciding on an apartment complex to move into, the cleanliness of the building is very important to the decision being made. If you don't feel the company takes care of their building when it comes to maintenance and sanitization in the building, you probably will look for another place.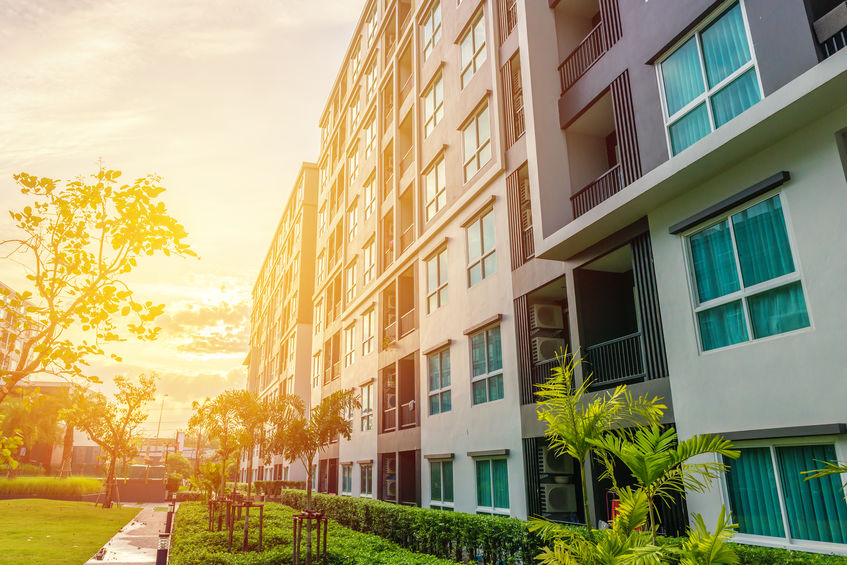 Benefits of Hiring a Professional Service
If you own an apartment complex, don't let your tenants live in an unclean place. Your job is hospitality, which means that your tenants' happiness should be your number one priority, When it comes to maintenance, they deserve repairs done to the building if need be, and when it comes to cleanliness and sanitization, the building should be spotless.
Here are the benefits of hiring 24 7 Building Maintenance:
Green Cleaning – Our clients count on us for sustainability and healthy cleaning, so that is why our janitorial services for apartments and other buildings are done with environmental cleaning in mind. We clean with certified environmentally favorable soaps and cleaning materials to eliminate hazardous chemicals. 
Maintenance – Our 24/7 maintenance staff is dedicated to keeping everything in check when it comes to your apartment complexes. All residents in your building will be happier if they can get the maintenance done when they need it. We can make this happen for you starting with routine maintenance to expansive cleaning and maintenance jobs. 
We Stick with You – We won't just come for one swift cleaning or maintenance duty. Our job is to have a long relationship with you, so that you know things are getting done around your apartment complex. We offer our services on a contract basis, so that you don't have to switch companies and get less for what you pay for. 
24 7 Building Maintenance
At 24 7 Building Maintenance, we are experts in janitorial and building maintenance for apartments, condos, and other commercial buildings. When you're looking for a trusted cleaning service to keep you building clean and your residents happy with their living space, choose us. Contact 24 7 Building Maintenance at 818-886-6510 today or visit us online for more information!