San Francisco consists of a wide array of office buildings, residential homes, and manufacturer buildings, all of which emit dust and dirt into the air around the San Francisco Bay Area. This means that windows get dirty easily, and employees may track dirt through the office.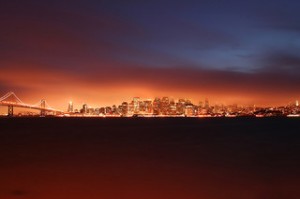 Keeping the office clean consists of weekly and daily cleaning tasks. Unfortunately, some employees may not complete such tasks, for example, cleaning trash bins or disinfecting computer stations. People may not consider vacuuming a daily task, but it is; carpets and mats should be vacuumed to keep down dust, dirt, and any other unwanted particles. 
It's all about making sure everything is clean and arranged neatly at the close of each workday. Aside from the daily cleaning tasks, you'll also want to focus on cleaning larger areas every week/month. For example, you could add cleaning and buffing all the floors in your office to your weekly cleaning list.
You should add cleaning your glass windows to that list as well. Monthly cleaning tasks would be things such as cleaning and vacuuming chairs and heating/air-conditioning vents. Dust can build up in the ducts and get caught on the vent openings. This, in turn, allows the dust (and whatever else that was hiding in your ducts) to fly out onto your employees any time you use your heating and/or air-conditioning.
In closing, let's be honest: not many people enjoy cleaning tasks. For some, it isn't very enjoyable. However, to keep you and your employees (as well as your customers) safe and happy, it is an essential and vital aspect of a business.
Sources: http://www.maintenance-one.com/blog/tag/office-cleaning-checklist/