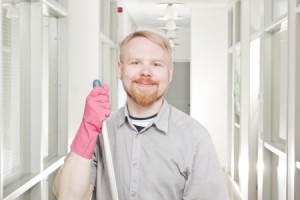 We seem to be living in the age of the DIY enthusiast; the numerous books and tv shows have many home and business owners thinking that they can tackle almost any household or commercial repair project. While the thought of tackling home and property improvements and repairs may seem fun and adventurous at first; the actual work can be daunting for many and way over their heads. The fact is, that most home and business owners lack the knowledge, skill, and experience, required to complete most property improvements and repairs, thoroughly and safely. So for the sake of your home, business property, and your own personal safety, it is best to hire a professional.
Besides knowing that you have a skilled professional doing the needed work in your home, there are a few reasons why hiring a professional handyman is the best thing for your home or commercial repairs and project list.
You save money in the long run
Many home or business owners attempt DIY projects and repairs thinking that they will save money by not hiring a professional; but the truth is, most often when unskilled home or business owners attempt repairs and property improvements on their own, they usually cost themselves more money, by breaking things, or simply by not being able to complete the task. They end up having to hire someone to fix and complete the job, after having already spent money on tools and supplies. Hiring a professional will assure that the task is done properly, the first time.
The right diagnoses
Without having the proper education and training, it is hard for most people to know exactly what's wrong. So many times when we attempt DIY repairs, we often misdiagnose the problem, and end up buying the wrong parts, or spending money on unnecessary parts and equipment. A professional handyman will be able to tell you exactly what's wrong, and fix it in a timely and professional manner.
Your safety
One of the best reasons to hire a professional handyman, is your safety. There are too many accidents that occur from people trying to make their own repairs. A professional will know how to safely execute the job, and what tools and equipment are needed to make certain that everyone, including themselves, is safe.
Professionals are licensed and insured
When hiring a professional handyman service, you will have the peace of mind in knowing that you are dealing with a company that is licensed to do the work for which you hired them, and properly insured; just in case anything should happen unexpectedly, such as damage to your home or business, or should anything become a threat their safety. You will sleep better knowing that even if there is a mishap, it is covered by the company. And by hiring a professional, mishaps are much less likely to occur.